The parent portal is meant as a communication place with the daycare center. It offers acces to daycare information on the children but also on invoices and planned event. If your child is at a nanny you can also view you hour sheets here for authorization.
The parent portal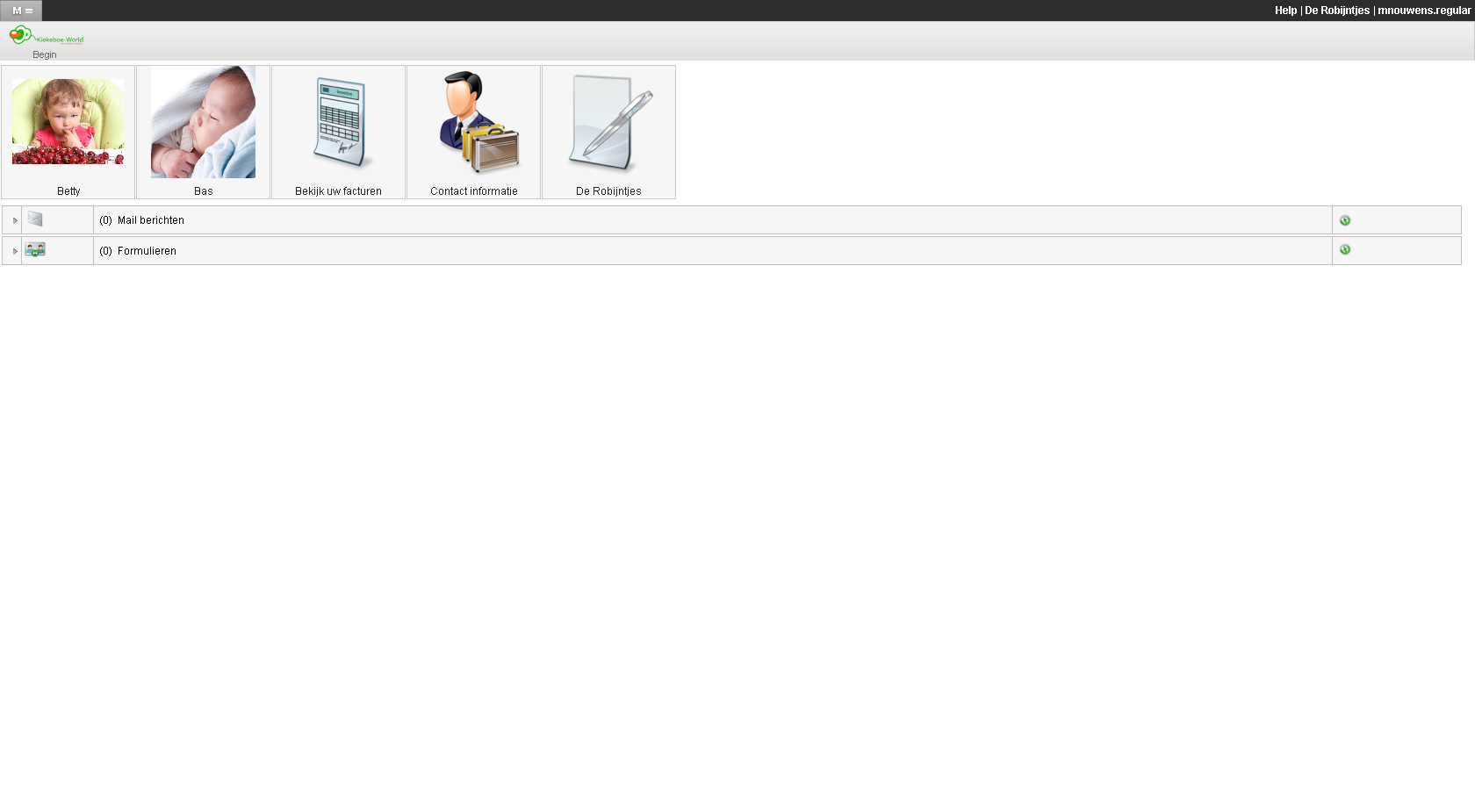 To manage your settings click on your name in the right upper corner. The dialog allows access to the settings page. .
As a customer you can view all invoices for your family. These are grouped by year and if created a year overview will be present. Click the download button to download a pdf version for your own administration.
These files are present for each location. Most customers have only one. On the files page you can find all kind of documents important for you as a customer.
On the page you see your children with picture if that has been placed. By selecting the child you can view details about planning, events and pictures. On this page you will find details on all options.