In 'Manage users' you can add and manage users. Not that all persons are considered users. Even a parent or customer. A parent or customer can login if you decide that is desirable..
In this screen you can search and view users.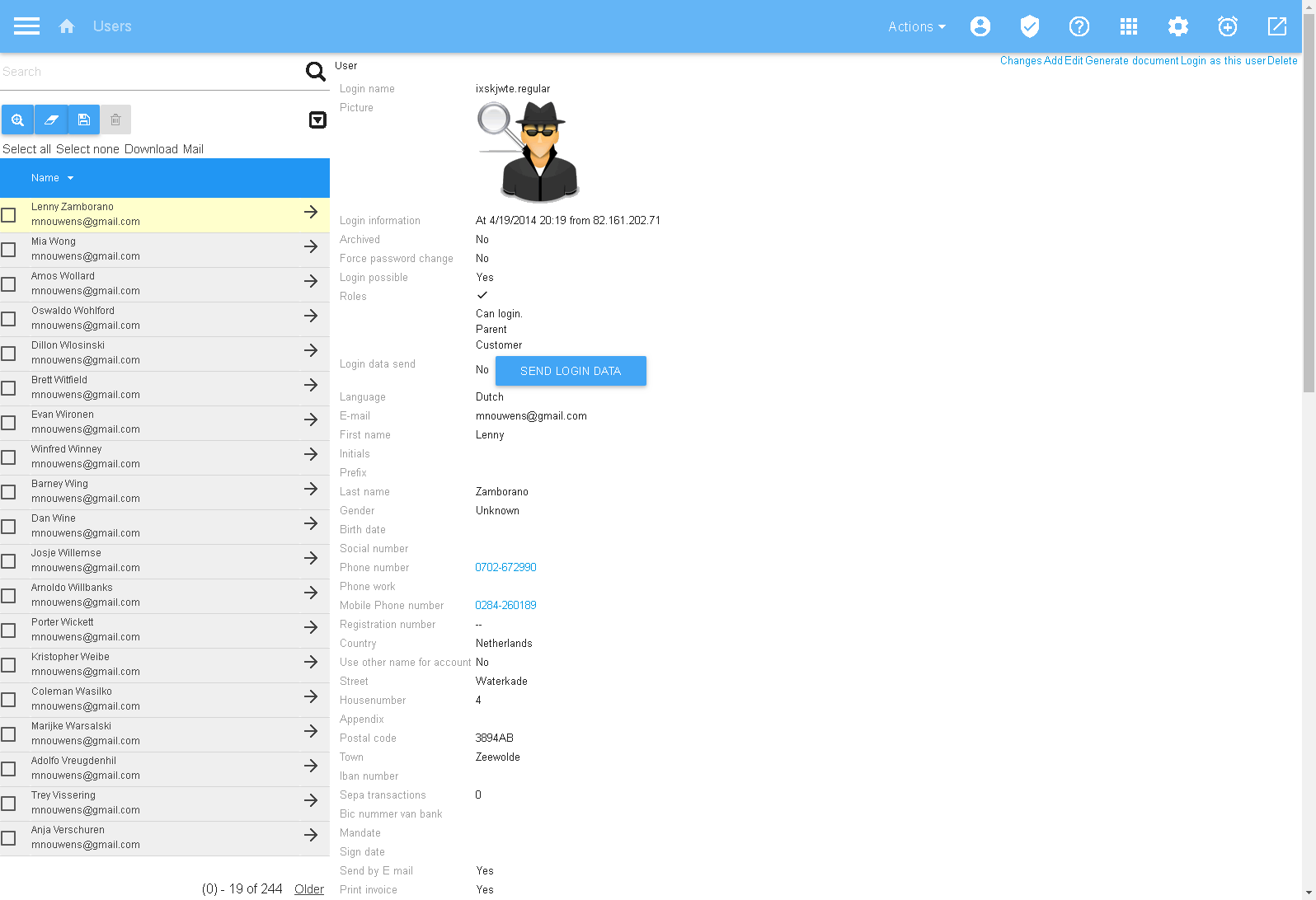 Select "Aktions" to create a user.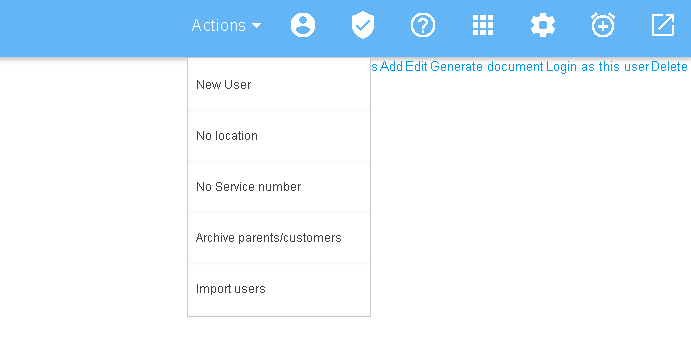 You will get a screen like shown below.
Screen to create user.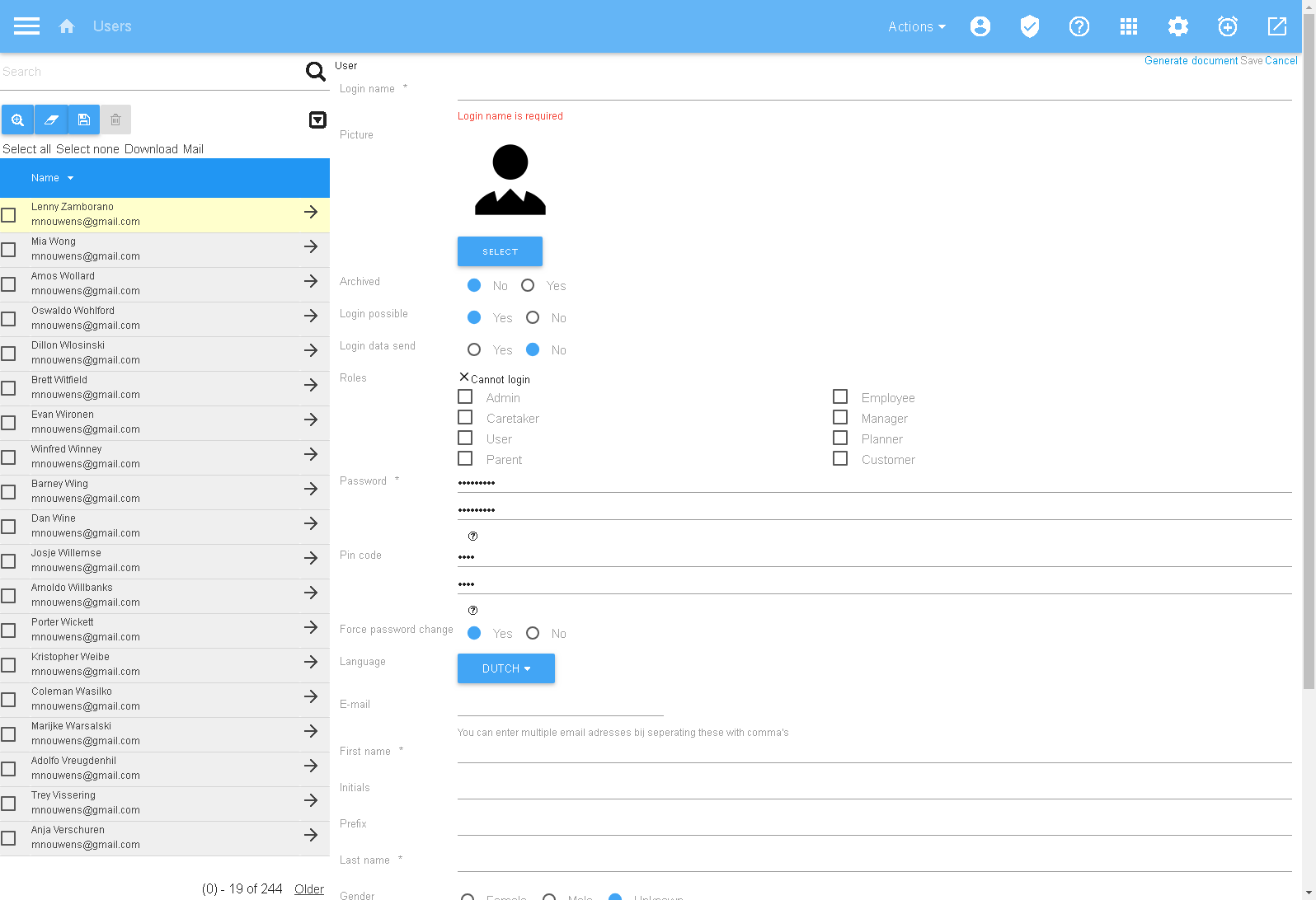 If you create a new user. The user must change his passowrd upon his/her next login. The generated password can be send to the user with Send login. This is not done automaticly to give explicit control over this step to the user.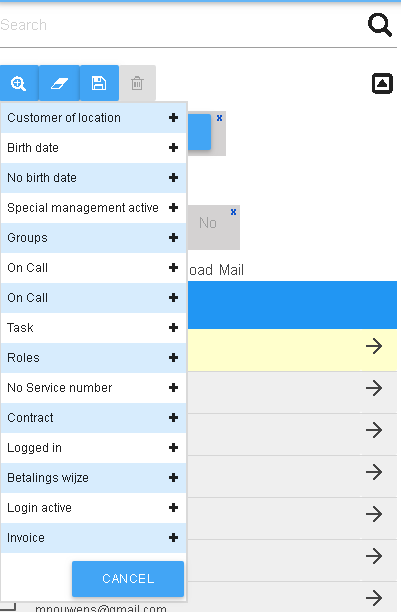 To show users you need to perform a search. This can be easily done by pressing search of enter a text in the search box and press enter. You can add more filter option by clicking the + sign after the search box. The panel will open and show te current filter.
By selecting a user in the list you will get the overview of most important data.
After selecting a user you can change the user by selecting edit in the right to corner.
You can select users to download them.
Downloaded users are put in an excel file. Most office software can read the format. Excel files can also be used to import in database systems.
Example of users in an excel file.

You can send email to user from this screen. The mail will be personalized and no information will be shared. Options to personalize can be found in the options drop down on the right side. Is will insert a taken that will be replaced with the data from the user(s).
Send e-mail to user(s).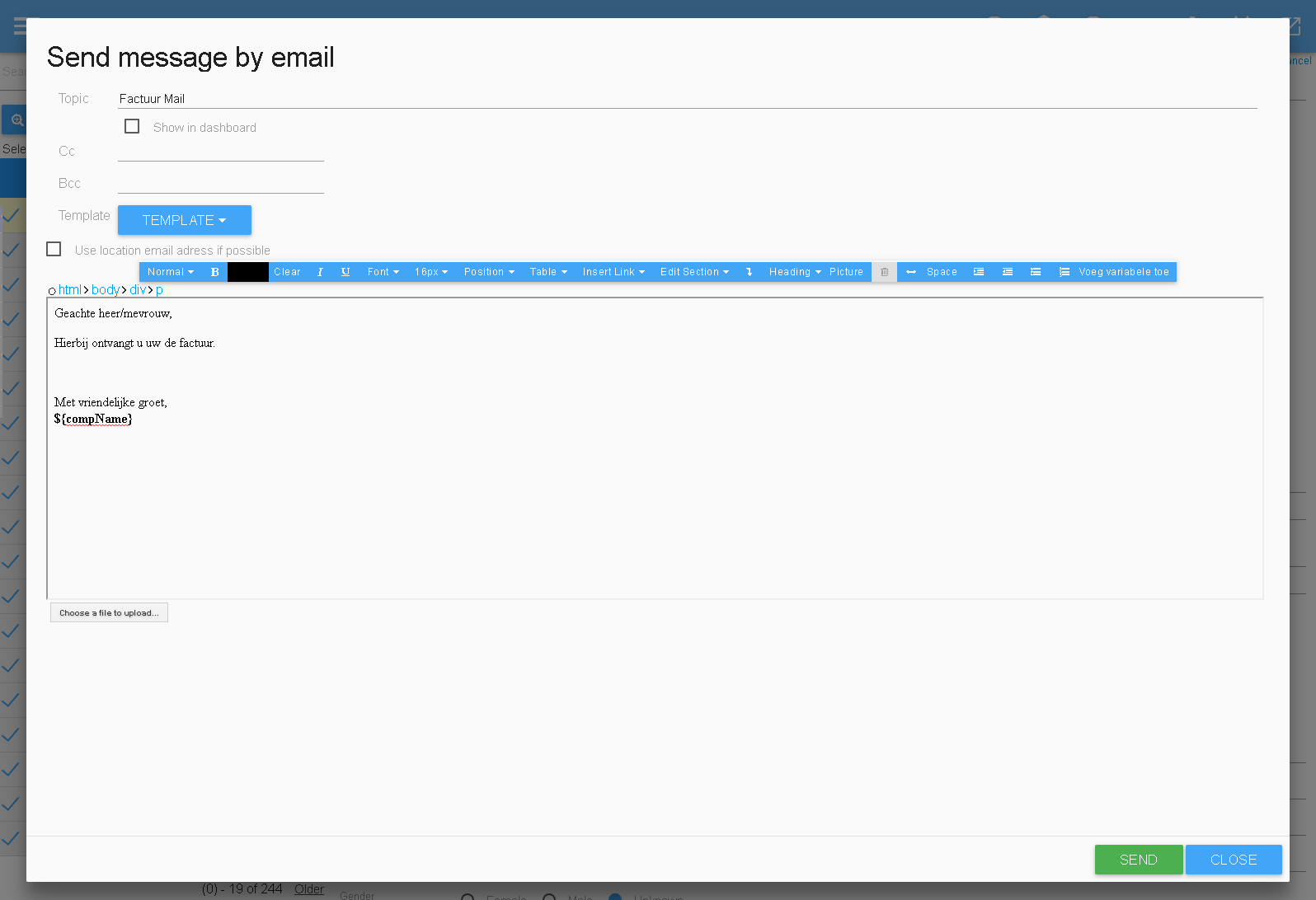 The system also allow to create documents based on templates. These templates are provided by your administrator. Here a template can be selected and a word or Open office document will be created.
Create document.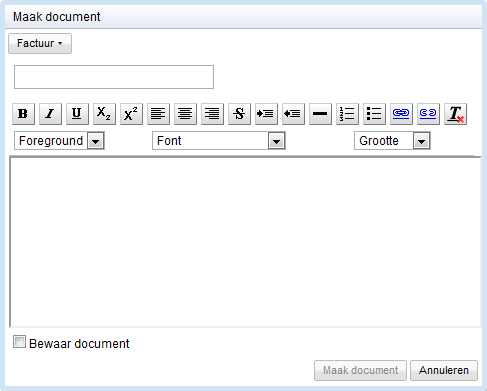 With the button changes you can view changes made to the data, when and who made them.
View history.